Yeah! My website is featured in Format Magazine in their article "20 Mesmerizing Portrait Photography Websites". You can read it here.
---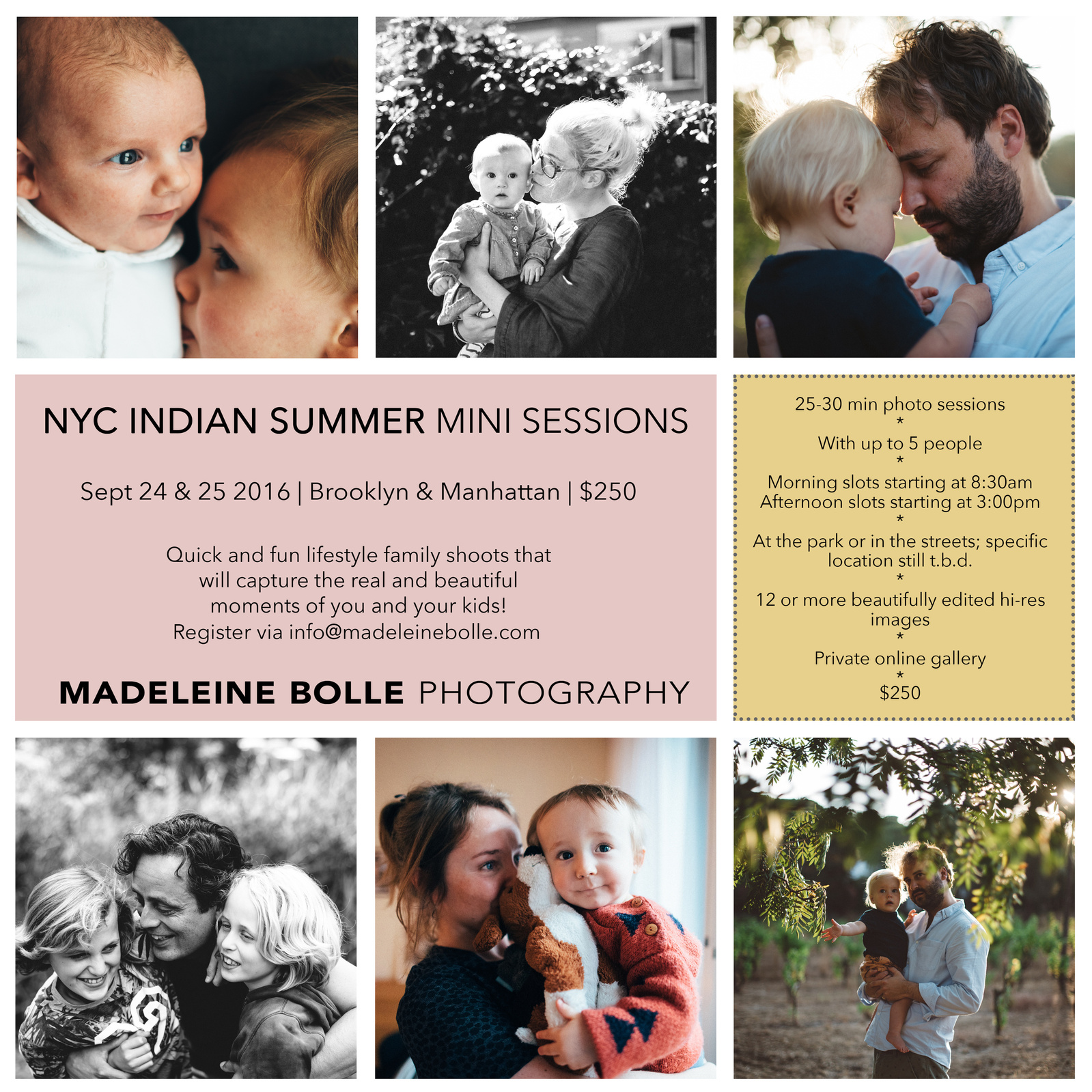 The weekend of September 24 & 25 I will be in NYC doing lifestyle shoot mini sessions in Brooklyn and Manhattan. Always wanted beautiful pictures of your kids? This is your chance! Short photo sessions of 25 to 30 minutes, for a smaller price! Register via info@madeleinebolle.com.
---
It's my first season as a wedding photographer this summer and I'm really glad I took the plunge. It is so special to be present on a couples big day and to be so closely involved. I still have a few weddings to capture this year and I look forward to it.